Back to Events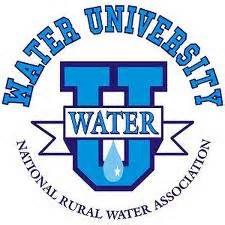 Utility Management Certification (UMC) | November 2022
(0.6 Water CEUs & 0.3 Wastewater CEUs)
Wednesday, November 9, 2022
at
10:00 AM (MST)
to Thursday, November 10, 2022 at 3:00 PM (MST)
Event Details
UTILITY MANAGEMENT CERTIFICATION (UMC)
November 9-10, 2022
- Online -
- 0.6 Water CEUs & 0.3 Wastewater CEUs -
****REGISTERING AFTER OCTOBER 26TH AT 5 PM- WE CANNOT GURANTEE YOUR BOOKS WILL GET TO YOU IN TIME
OR YOU WILL INCUR AN ADDITIONAL CHARGE FOR EXPEDITED SHIPPING****
---
Prices:
Training, Study Guide* & Certification Exam (Member) - $310
Training, Study Guide* & Certification Exam (Nonmember) - $360

*A copy of the study guide will be mailed to each student. Those registering after the September 15th early bird date will incur an extra charge to cover the expedited shipping on your manual.
Training Session Only (No test, no study guide) - $150

This option is for CEUs only. If you choose to take the Exam at a later date & get your certification, you will need to register directly with National Rural Water and pay the full $250 Exam Fee to them at that time.
(Prices good until 11-01-2022. A $25 late fee will be assessed after 11-01-2022 to cover the expedited shipping costs neccessary to send the training manual.)
Download Agenda
For More Information: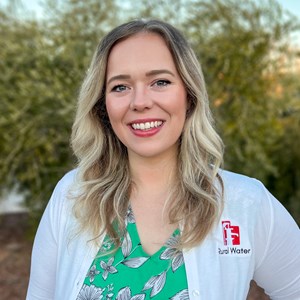 Sonia Mull
Apprenticeship Program Coordinator
Rural Water Association of Utah
(801)756-5123
Utility Management Certification
The Utility Management Certification is an opportunity to become certified as a Utility Manager in the Water/Wastewater industry. This certification is similar to the water or wastewater operator certification, but for managers. It is a way to recognize and advance the professional achievements of individuals in the water and wastewater industry. This certification will increase the value of today's utility manager.
Whether you are currently a manager or in an entry-level position, an operator certification alone is not enough for tomorrow's manager. A Utility Management Certification will certify you as a qualified manager in the fields of Public Relations, Financial Planning, Ethics, Human Resources and others skills not covered in today's traditional operator certification programs.
We invite you to achieve the recognition for your future and the future of your water and wastewater industry by taking part in this unique opportunity. Attend this two-day online certification review class to learn all you need to know to get your certification in the UMC program. The exam will be available online, directly following the review class.