Back to Events
In-Person & Online Broadcast
System Security & Defense Forum 2022
WOODSCROSS & ONLINE
Thursday, June 30, 2022
Event Details
---
System Security & Defense Forum
June 30, 2022
 Online
9:00 AM - 4:00 PM
 

Agenda

9:00 AM - 9:15 AM

Welcome & Intro

Dale Pierson, RWAU

 

9:15 AM - 10:15 AM

Communication with the Public in an Emergency

Chad Monroe, Emergency Manager, Davis County 




 

10:15 AM - 11:15 PM

Working with the Utah Business Emergency Operation Center Braden Norris, DEM

 

11:15 AM – 12:15 PM

The State of Emergency Response in Utah - what have we seen and what's coming around the corner?

Ryan Dearing, DDW




 

12:15 PM - 1:00 PM

Lunch, on your own


 

1:00 PM - 2:00 PM

Cyber Security

Rick Gardner, CISA

 

2:00 PM - 3:00 PM

Cybersecurity Within the Water Sector

Brandon Carter, EPA

 

3:00 PM - 4:00 PM

Drought Response Plan

David Goldbloom-Helzner and Jeff Fencil, EPA

 
Download Agenda
For More Information: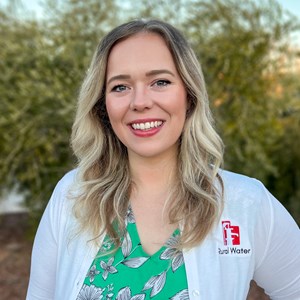 Sonia Mull
Apprenticeship Program & Fee Based Trainings
Rural Water Association of Utah
(801)756-5123
THURSDAY, June 30, 2022
ONLINE
9:00 AM - 4:00 PM
REGISTRATION FEE: $150
---
 System Security & Defense Forum
Learn how to incorporate a Cybersecurity Analysis into your Vulnerability Assessment and upgrade your Emergency Response Plan.
Who should attend:
Water & Wastewater System Management, Public Works Directors and those involved in Water and Wastewater System Emergency Preparedness & Response
---
Did you Know?
EPA's America's Water Infrastructure Act:
New Risk Assessment and Emergency Response Plan Requirements
Are you aware of the new requirements for community water systems serving a population greater than 3,300?
Check out our new fact sheet to find out more about the requirements to conduct a risk and resilience assessment, update your emergency response plan and certify completion to the U.S. EPA by established deadlines. The fact sheet also provides answers to some of your frequently asked questions
We will be learning more about this at the forum
---
Special Thanks to our Partners:
Rural Water Association of Utah
Utah Division of Drinking Water
Utah Division of Emergency Management