Best Water in Utah Award!
Date posted
August 8, 2019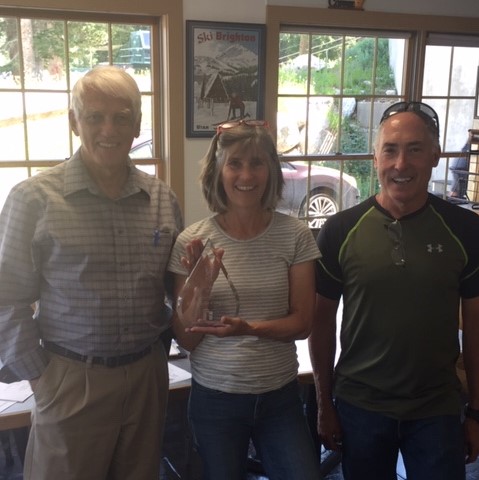 Silver Lake Company won the Best Water in Utah award this year and presented it at their annual board of directors meeting. Dale Pierson (Rural Water Association of Utahs Executive Director) handed the award over to Don Despain, Jolene Despain, and Steve McIntosh (appear left to right in the above photo). Congratulations again on that incredible water!
Did you miss the opportunity to submit water at the last taste test? Never fear, the Water Taste Test is held at our Annual Conference in Saint George every year. Make sure you submit your water when the time comes, you can't win if you don't bring any water to be judged! As our Annual Conference approaches (February 2020), be on the lookout for more information and rules for submission.