Back to Events
Line Locating Demonstration & Golf Scramble
Two hour Line Locating Demonstration Tng (0.2 CEUs) & 18-Hole Golf Scramble
Wednesday, June 2, 2021
* Registration open until 5/26/21 at 5:00 PM (MDT)
Event Details
Line Locating Demonstration & Golf Scramble
Cedar Hills Golf Club - Cedar Hills, UT
(0.2 Water & Wastewater CEUs)
We will have two stations for the line locating demonstration. Each will have different demos, with John Phillips at Station 1 and Brian Ross at Station 2.
Click here for a map of the locations of each station.
The groups would be at each station for 40 minutes with A 10 minute intermission to move to the next station. The stations will review the following information:
Station 1
Electromagnetic Locating with a Transmitter and Receiver
Locating Modes
Conductive
Inductive Clamping
Induction
Transmitter Frequency Selection
Receiver Antenna Modes
Dual Peak
Broad Peak
Null
Dual Null
Peak with Arrows
Omni
Locating Demonstration
Locator Theory & Characteristics of Electricity
Signal Distortion
Bleed Off
Bleed Over
Ghost Signal
Return Signal
Station 2
Performing a diagnostic check of locating equipment
Locating demonstration
Sweeping
Pinpointing
Tracing
Troubleshooting Techniques
Passive Frequencies
Power 60 / 60Hz
CP120
Radio
Locating Electronic Markers (EMs)
Agenda
June 2
7:00 AM - 8:00 AM

Registration

Register and load golf clubs before 8:00
8:00 AM - 8:50 AM

Rotation 1

Half of the attendees will start at station 1 and the other half at station 2.
9:00 AM - 9:50 AM

Rotation 2

Both groups will rotate to the other station.
10:00 AM - 3:00 PM

Golf Scramble

4 Person golf scramble, shotgun start at 10:00am
11:00 AM - 1:00 PM

Lunch

Sponsored by WaterPro
3:00 PM - 3:30 PM

Prizes

Prizes will be handed out after all teams have completed their golf. Please complete your round and return your scorecard to the scorer's table so we know when all teams are finished.
For More Information: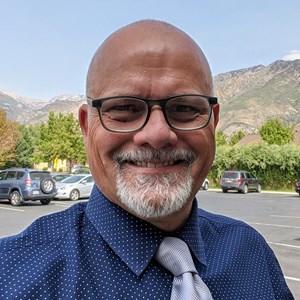 Vern Steel
COO
National Rural Water
(801)756-5123