Back to Events
Water Conservation Certification 2022
Water Conservation Certification Training and Testing
Tuesday, October 11, 2022
at
8:30 AM (MDT)
to Wednesday, October 12, 2022 at 4:00 PM (MDT)
Event Details
---
1.2 Water CEUs Available
1.4 Water Conservation CEUs Available
---
The Rural Water Association of Utah & Division of Water Resources have teamed up to bring you a Water Conservation Certification opportunity.
Details:
The Water Conservation Certification is a two-day course with an exam on the second day. By obtaining this certification you will become knowledgeable in the following:
Creating a culture of conservation - Preparing a Water Conservation Plan.
Water system efficiency - Conducting a water loss audit.
Metering / Measuring - pros & cons.
How to start your own water check program - How to implement your own water conservation program.
Creating / Amending conservation ordinances.
Customer / Public relations & communication - Talking to the public about the knowledge and material available.
Water conservation pricing and budgeting / Landscape watering times
Setting up a leak detection program
The impact of water conservation on wastewater systems
How water conservation affects your water rights
Secondary Systems - pros & cons
......and much more!
The certification exam will be held the 2nd day in the afternoon online following the training.
PLEASE MAKE SURE YOU HAVE A DEVICE OR COMPUTER ON WHICH TO LOG IN TO THE CLASS AND TAKE THE EXAM.
For More Information: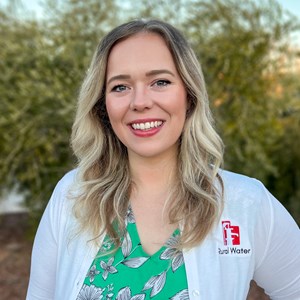 Sonia Mull
Apprenticeship Program Coordinator
Rural Water Association of Utah
(801)756-5123
---
PLEASE NOTE: In order to receive CEUs, You are required to enter your Certification Number during registration
---
Look up my Water Certification Number
Look up my Water Conservation Certification Number
View Water Conservation Certification Info
---
Tired of looking up your certification numbers? Sign in to your account and save all of your certification numbers for good.
Once entered, your certification numbers will automatically populate any training you sign up for!