Memorial for Paul Carl Krauth
Date posted
September 24, 2021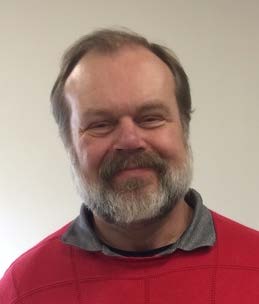 ---
The activated sludge training in heaven was kicked up a notch on September 20, 2021 when
Paul Krauth "got the P out" of this worldly realm. Paul was welcomed to the other side by his
parents, Carl and Marilyn and 17 hungry cats. As anyone who knows Paul can guess he showed
up there at lunch time ready for a good meal with a good story about how he snuck out of this
life without anyone catching him.
Paul was many things in this life all of which he lived well or did well. He graduated from the
University of Utah in Engineering, either mechanical or environmental depending on which
resume you read and other degrees that may have also been mentioned in those resumes. He
played center on the "U" football team which anyone could have guessed because he loved
being the center of attention. He began his career as a Professional Engineer and worked for
the State of Utah in Water Quality. He held many job titles but the one he cherished was as an
onsite trainer for wastewater facilities. Paul was dedicated to helping facilities avoid problems
and helping operators pass required certification tests. Hundreds of Utah certified operators
and perhaps thousands nationwide can attest to his training skills.
Paul was involved in many professional organizations including the Associated Boards of
Certification, Water Environment Federation, Water Environment Association of Utah, and
multiple training organizations. Paul was the president of the Water Environment Association
of Utah where he held the all-time record for spending money and is fondly remembered for
the annual conference where the food was fantastic. Paul knew every nationally renowned
wastewater expert and was just "one of the boys" in that club.
Paul received many awards in his lifetime but the one he always included on his resumes was
for being the 5-time winner of the "clean lunch plate" award at Hillview Elementary School.
Paul was branded by Bob Okey (one of those wastewater experts) as the "World's Greatest
Hedonist," but was also known as a caring friend, a brilliant mind, a dedicated servant of the
public good, and a hometown hero to many. He will be missed, but fondly remembered.
A celebration of Paul's life will be held at Central Davis Sewer District on Friday, October 1,
2021. The event will take place between 11 am and 2 pm and you are encouraged to bring your
favorite picture and memory. Of course, food will be provided, and it will be high in
carbohydrates, loaded with fat, a bit of protein and all the stuff Paul loved. If you are planning
to come, please email a number to paulkrauthmemorial@gmail.com so we can plan on food.
You can also email your favorite picture so we can paste them around the room.
---
The above content was not written by the Rural Water Association of Utah