Outstanding Service to Rural Utah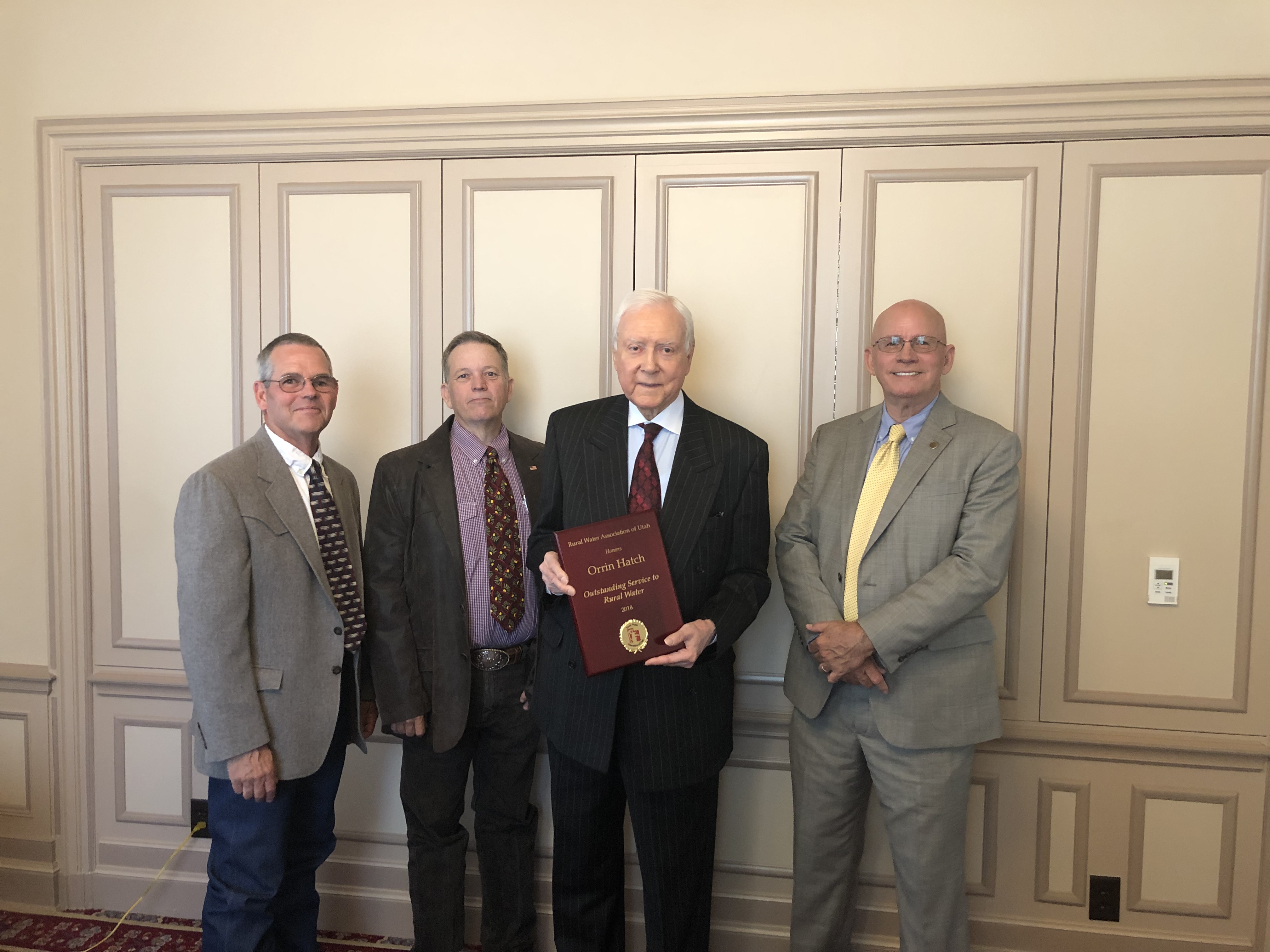 Left to right: Scott Anderson, Paul Fulgham, Senator Orrin Hatch, Dale Pierson
---
Dale Pierson, Paul Fulgham, and Scott Anderson met with former Senator Hatch to present him with the "Outstanding Service to Rural Utah" award. The former Senator has worked with the Rural Water Association of Utah (RWAU) for many years, working to bring about legislation to help Utah. This award was originally presented at our 2019 Annual Conference, wherein, Dale spoke about RWAUs relationship with the Senator.
"Tonight we would like to honor and thank Senator Orrin Hatch for his service to rural Utah and for his help and friendship to the Rural Water Association of Utah. From his election in 1976 through his retirement last year Senator Hatch and his dedicated professional staff were tireless advocates for the development of rural Utah and rural America. As we traveled to Washington DC through the years to advocate for Rural Water we could most always anticipate an interesting encounter with the Senator. Most often he would enter the room with the loud statement, "Where's my water?", referring to the taste of Utah best water we brought him each year. He truly enjoyed that tradition and displayed the carafes the water came in in his private office. In memory of our long association with Senator Hatch and his service to Utah we would like to tonight present him with our Outstanding Service to Rural Utah award." - Dale Pierson
---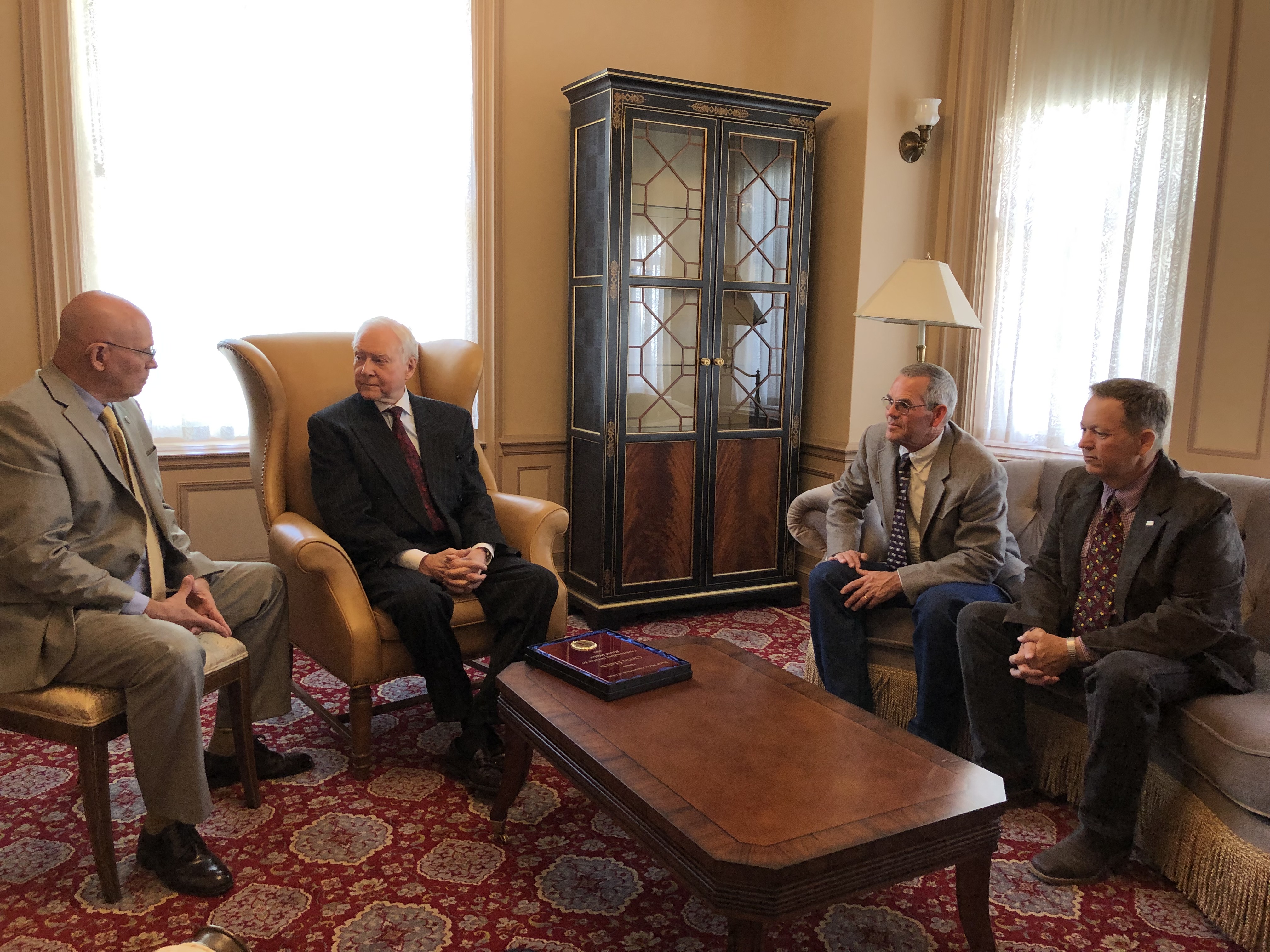 Dale Pierson thanking Senator Hatch for his years of service.